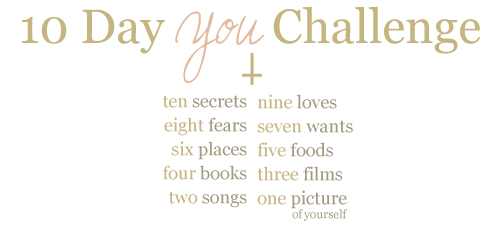 I told y'all I would finish my challenge so that's what I'm gunna do. Bam, bam, bam!
1.) A car (probably a new Honda. Y'know, for safety reasons). And a license to drive it.
2.) An entry-level paid j-o-b, in my field. Editorial assistant of some kind maybe.
3.) These
shoes
. Poppin'. I can't, however, in good conscience spend 1/3 of my college tuition on them.
4.) A nice set-up for me and my boyfriend. Starter apartment and what have you.
5.) Financial security for the fam.
6.) Lazer corrective vision surgery. Why not?
7.) Err, world peace?
1.) Cats
2.) Drowning
3.) Failure
4.) Death/Disease
5.) Losing a loved one
6.) Going blind
7.) Lack of physical fitness/health
8.) Dreams cut short
1.) J-Money
2.) My family and friends
3.) Cupcakes and other great food
4.) Fashion/shopping - particularly lace, leopard and florals
5.) Good times, lots of laughter and good company
6.) Things pertaining to women's empowerment and African American history
7.) Standing for something I believe in. A good debate
8.) Reading, and learning more about. . .whatever. I love to learn
9.) Writing
1.) I have a tendency to impulsively shop when I'm stressed. Or bored.
2.) I love having a plan.
3.) I really want to make my mama and grandma proud, even if I say I do things for me.
4.) I can be self-conscience or critical of myself. I never really seek out the approval of others, but I can judge me harshly.
5.) It's
real
hard for me to forgive and forget.
6.) Loyalty is a huge deal to me.
7.) I really hate being called "quiet". Like, legit.
8.) My full name is Nhyasa but I go by 'Nhya' because people are too lazy to pronounce it right.
9.) I really want to get more in touch with my roots/heritage, what have you.
10.) Even though I consider myself mature, I have a LOT of growing up to do.
*happy dance*
To read my other posts about this, click
heeeere
.