Shhhh
. Don't talk about it.
One of the sites I
frequently stalk
posted about
what your kiddie crush says about you
. I didn't have to reminisce for long because my I very clearly remember what my young loins lusted for and that was
Devon Sawa
.
Y'know, in his better years.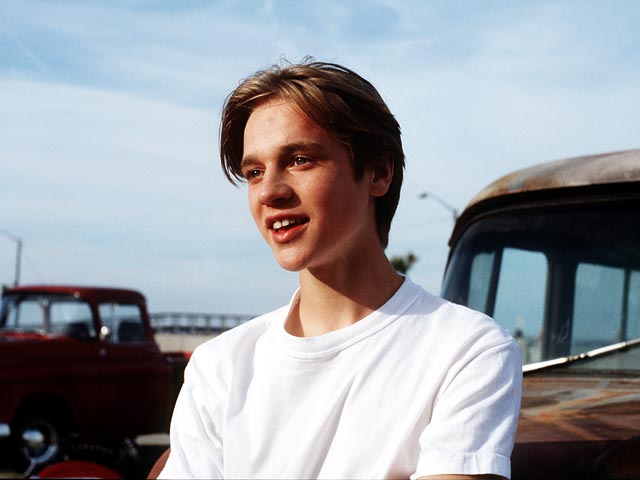 That long blonde-ish/brown hair. Those cute gapped teeth. The fact that he always looked confused with his puppy eyes
*swooooon*
. All of my elementary school crushes pretty much looked exactly like him. Nevermind him constantly taking on roles where he was cursed, or partaking in some illegal activity or
sticking his tongue down Christina Ricci's throat
.
That was my boo
. In my head, anyway.
Unfortunately,
Dev-o
(my nickname for him) looks cracked out in more ways than one right now, and that really saddens me.
His face reflects that his future may have been paved with illicit drugs, trick babies, and dirty needles
. . .But I don't want to focus on the negative. I just wanna bask in how cute he
use
to be. Which was very, very, very freakin' adorable. If you wanna see him now, google him, fine, whatever. But you've been warned.
Apparently having him as a crush meant I was attracted to douchebags (go figure). Muscle-heads who I could probably easily manipulate because intellectually I surpassed them. . .I don't totally disagree (but they're so freakin' cute!). Anyway, those days are long over.
So tell me, chickadees. . .who was your top childhood crush?
(And if you have nothing nice to say about Devon, don't say anything at all! I mean it! lol)